Luscious Low Fat Chocolate Pound Cake
Marlene.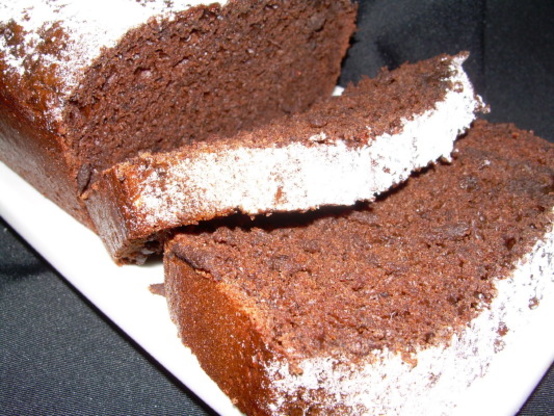 This is the dieters dream cake! It's rich and bold in flavor, but not bad on the waist line. This recipe is also wonderful when it is made with or without the cocoa powder and fresh fruit is added.

This cake has no taste. It isn't sweet nor does it taste like chololate. Kind of like sawdust. My husband, who will eat any cake any time even didn't like it.
Preheat oven to 350°F.
Using a nonfat cooking spray (I like the butter flavored, but anything will work just fine) grease a pound cake pan.
In a medium bowl sift or stir together the salt, baking powder, baking soda, cocoa, and flour.
Set aside.
In a medium bowl whisk together the egg whites, sour cream, brown sugar, and vanilla extract.
Whisk in 1/3 of the flour mixture, 1/2 the milk, 1/3 flour, 1/2 milk, 1/3 flour.
Got it?.
tehehe.
Pour mixture into the greased pan and bake for 25 to 35 minutes or until a wood toothpick comes out clean.