Lower Fat Raisin Bran Muffins
kapture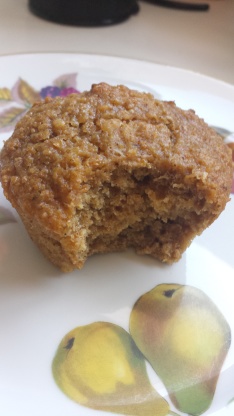 I had too much left over raisin bran cereal in my cupboard, trying to go stale. I had to do something, but most bran muffin recipes are way too high in fat for my tastes. This is one I've cobbled together to suit my own tastes. Great warm, with just a tiny bit of honey!
Preheate oven to 400°F
Spray 12 (2.5 inch) muffin cups with nonstick spray or use paper muffin cups.
In a large bowl, stir together cereal, applesauce, egg, and water.
Let stand 5 minutes, then stir to break up cereal.
Add remaining ingredients; stir to combine.
Divide evenly among muffin cups.
Bake 15-20 minutes.
Cool slightly, and remove from muffin cups.