Low Fat Mexican Macaroni and Cheese
Calee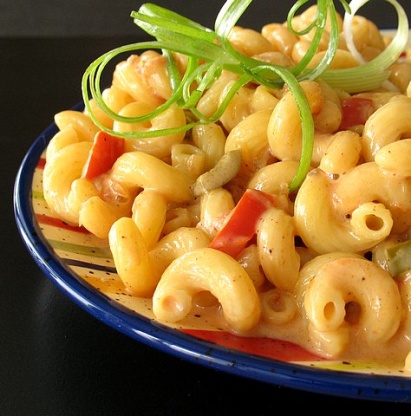 Found this in a Weight Watcher's cookbook of recipes from the magazine in 2000. This is fast to make and has a nice flavour. Not a zingy dish, but the kids and I enjoyed it. 2/3 of a cup is 3 WW points.

This was very quick and easy and the taste of the salsa and seasoning was a nice addition, but we next time I may try adding in a few handfuls of shredded cheese just to get a cheesier texture.
Boil water for the macaroni. Cook the noodles in the water until done, usually 7-9 minutes.
While the noodles are cooking cube the cheese.
When the noodles are done drain them and then return to the pan.
Add the cubed cheese and taco seasoning. Stir well, until the cheese is melted.
When melted, add the salsa and serve.