Pamela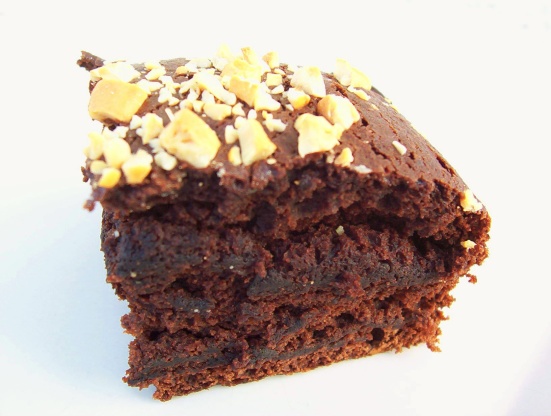 I have adopted this recipe (feb 2006) and not made yet. If you make the recipe I would be highly interested in any comment on it.

Top Review by Pamela
I made this recipe for the Photo Swap. This was a good dessert but more like a cake than a typical brownie to me. I used Fudge Sauce for the fudge sauce. The brownie on its own was just ok but I served the browine with some vanilla ice cream and the extra fudge sauce which really enhanced the taste... but it was no longer low fat, lol!
Preheat oven to 350 degrees.
Make the brownie cake by whipping the egg whites in a large bowl (not plastic) with an electric mixer until they become thick.
Add the sugar to the egg whites and continue beating until the mixture forms soft peaks.
Mix shortening, chocolate syrup, fudge sauce, water, and vanilla (wet mixture).
In a separate bowl, combine the flour, cocoa, salt, and baking soda.
While beating the wet mixture, slowly add the dry mixture and mix until smooth.
Fold in egg white mixture.
Lightly grease a 9-inch pie pan with shortening.
Pour the brownie batter into the pan and sprinkle the chopped walnuts over the top.
Bake for 35 minutes or until a toothpick poked into the center comes out clean.