Low Fat Basic Vegetarian Chili
Junebug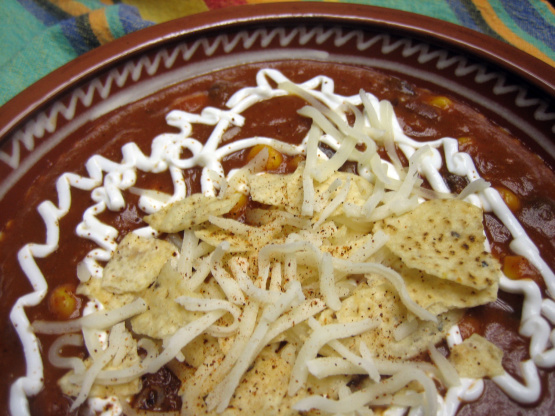 This is sort of a "starter" -- good as is, but you can add corn, black beans, onions, sour cream, cheese -- whatever you like to personalize it. You can use salsa in place of the tomato sauce too.
Boil water, add onion, and cook on medium boil til onion is fairly transparent.
Reduce heat to low and add other ingredients.
Stir til beans are smooth and chili is heated through.