Low Carb & Low Fat Shepherd's Pie
BBCFan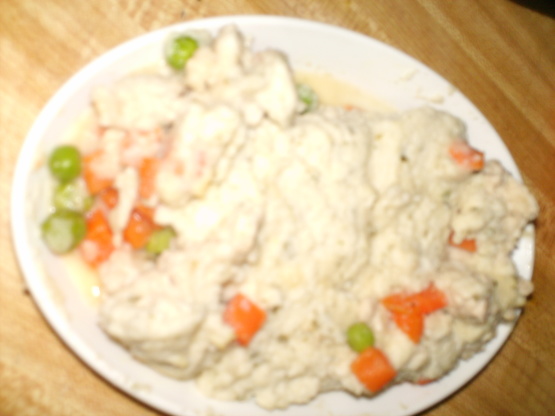 Love Shepherd's pie - but watchin' those carbs and fat content? WHO ISN'T!? Well, this should suffice. Yes, I know it's not as rich as the Full Fat/Full Carb version, but IT IS really, really, delish AND you don't have to feel sooooooo guilty and starve yourself the next day to make up for having this.

Top Review by ellie_
This was very good for a middle-of-the-week casserole! I made some changes by using a chicken gravy mix instead of the Knorr mix specified (I couldn't find it in my store) and I used more frozen veggies (12 oz) and skipped the low carb mashed potatoes. Thanks for the very easy and filling recipe!
Fry the onions in a little oil until golden and fry until soft.
Add ground turkey and cook until browned.
Mix contents of the packet with water and add to the pan.
Bring to boil and simmer, covered for 10 minutes.
Add ketchup and frozen veggies and transfter to everything to an overnproof dish/casserole.
Cover with mashed "potato"s (which is really mashed califlower) make it as thin or thick as you want and cook in the over for 25-30 minutes.