UmmBinat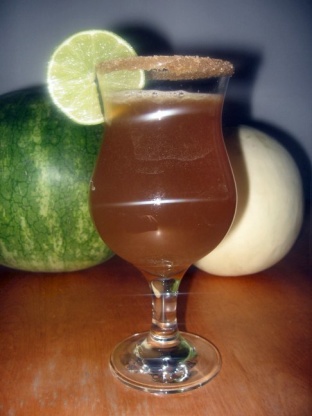 I use this recipe to make Frozen Bluethongarita. Found this recipe on the internet (Recipeland). Prep time does not include cooling time required for the simple syrup.

This recipe was easy and to the point. However it was way to sweet for my liking. I wanted the sweet-tart flavor. After tasting I added the juice of two more limes making a total of 1 1/4 cup of lime juice used. Still very sweet. Next time I will use much less syrup.
Simple syrup:.
Combine the sugar and water in a saucepan, and heat until it barely begins to boil.
Remove from heat and cool.
Limeade:.
Combine one cup of syrup and one cup of lime juice in a pitcher.
Add enough water to make up a half gallon.
Serve over ice.