Light Rye Bread Rolls (Abm)
Chickee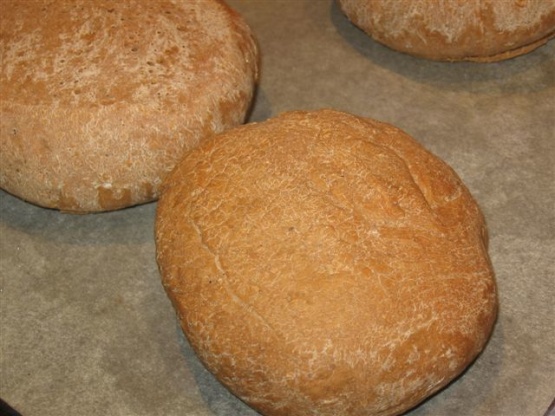 I'm still perfecting the flavour of these, but the texture is good.
Put all ingredients in bread maker in that order (unless your bread maker has a special requirement).
Put on dough cycle.
After dough cycle is complete, turn out onto a lightly floured surface.
Roll into a log.
Cut log into 6 equal sized pieces, make each piece into a roll.
Place on a parchment sheet. I like to flatten them so they are more like hamburger rolls and better for sandwiches. Brush with oil. Cover with a cloth or piece of plastic wrap and allow to rise in a warmish place for 50-60 minutes or until doubled in size.
Bake in a 200 degree oven for 12 minutes.