Light Butterscotch Pineapple Mousse
Dorel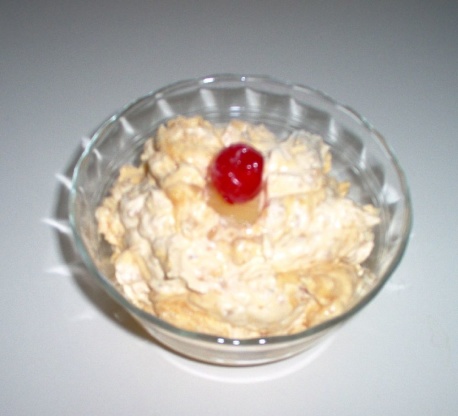 A quick and easy dessert that's not too hard on the calories.

I really liked the flavors together though we were mixed here about it. Very very sweet, a little bit will satisfy you. I actually put a 20 oz can of pineapple slices in the food processor and whirred it. Then I added the pudding and whirred some more. Put it all in a bowl and added the cool-whip. Thanks for a neat one to try!
Mix the crushed pineapple with juice and the butterscotch pudding mix until well combined.
Fold in the cool whip until well blended.
Spoon into dessert dishes (if desired garnish the top with sliced strawberries that have been sweetened with Splenda) and refrigerate until ready to serve.