Lentil Soup With Swiss Chard
I purchased swiss chard the other day and was looking for something to do with it. I stumbled upon a recipe which I promptly revamped. This has a little "kick" provided by the cayenne pepper. The kick can be enhanced by serving jalapeno pepper sauce on the side. Hope you enjoy!
1 cup dried lentils, sorted and rinsed
1 bunch swiss chard leaf, rinsed and roughly torn, touch stems removed
1 (16 ounce) can diced tomatoes
2 red potatoes, washed, cut in 1-inch cubes
1 white onion, chopped
2 medium carrots, scrubbed, sliced
3 garlic cloves, pressed
5 -6 cups chicken broth or 5 -6 cups vegetable broth
2 tablespoons fresh thyme, chopped
1 tablelspoon chopped fresh marjoram
1⁄4 cup fresh basil, chopped
1 teaspoon cumin
1 teaspoon seasoning salt (or to taste)
1⁄2 teaspoon white pepper
1⁄4 teaspoon cayenne pepper
Directions
Place all ingredients in a 5 to 6 quart crockpot, stir, and cook for 4 hours on high or 6 to 8 hours on low.
Lentils and other vegetables should be cooked but not overly soft.
Remove bay leaves, stir and serve with fresh baked cornbread and jalapeno pepper sauce on the side.
Most Helpful
This is really good & relatively quick. I used a can of diced tomatoes instead of the tomato paste because I prefer brothier soups. It was still pretty stewy with all the veggies. Tasted nice & healthy. :)
This is a very flavorful soup, and very easy to put together. I got started too late to use a crockpot, but it was easy to adapt to the stovetop. I used about 2 T. olive oil and sauteed the onion, carrots, garlic, and potato until soft. Then I added the spices and seasonings, the tomatoes, the chard, and the lentils. I combined that well and added the vegetable broth, brought it to a boil, then simmered for 1-1/2 hours. This is a very hearty and filling soup. Thanks for sharing. Made for ZWT7.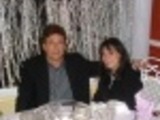 We have discovered my slow cooker is a lemon and after hours on high we had to put in a pot and cook on the stove. Used a mixture of red and green lentils, 1 lb swiss chard, 2 white potatoes, 12 cups pork broth and dried herbs.