I found this in an old Nebraska 4-H cookbook the other day. It's wonderfully moist! I would suggest to maybe put a little more lemon juice than suggested (I LOVE lemon!) or maybe even grate a little lemon peel into it. I made a powdered sugar icing with more lemon juice to drizzle on top. The family really liked this one and I'm definitely going to make it again.
Directions
Sift flour, baking powder, and salt.
In a large bowl, beat egg whites (SAVE THE YOLKS) and cream of tartar until soft peaks form. Add 1/2 cup of the sugar and beat until very stiff. Do not underbeat. Set aside.
Beat yolks until blended. Add remaining 1 1/2 cup sugar and beat until blended. Add the dry ingredients alternately with the cold water.
Fold the egg yolk mixture into the egg whites. Add the lemon juice and mix it in gently.
Bake in an ungreased tube pan 60-70 minutes at 350 degrees. Invert and cool completely before removing from pan.
Most Helpful
This is a lovely, easy, old-fashioned recipe. Thank you, KaDo! I added vanilla to the mix.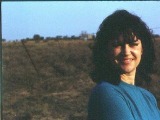 Great flavor! The cake did not come out as light as I was looking for but I believe that is because my cream of tartar was old. I beat the eggs a lot, but next time I will beat them even more. I added an extra tablespoon of lemon juice and the pulp of one medium lemon. I also added a teaspoon of vanilla as another viewer did. Thank you so much for sharing. We really enjoyed the cake.
This is a great recipie. I should have followed your advice an added more lemon juice but there is always next time. I am going to make a glaze with lemon as you suggested. I added 2 baskets of raspebrries to mine, which was to many...probably only 1 basket next time. So very yummy. My grandmother loved it. She said it tasted just like she used to make in the old days..LOL