Alley Barbie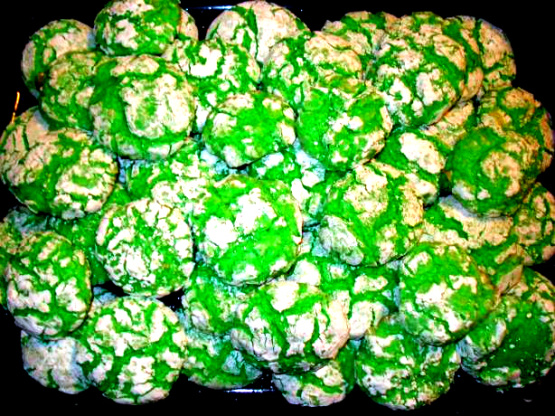 Another one of my mom's delicious recipes!
I made these according to the recipe with exception of greasing the cookie sheet (I forgot but it didn't matter) and they were great! All our guests over the holidays asked to take some home. My husband couldn't get enough and has been begging me to make more.
Preheat oven to 350 degrees.
Mix all ingredients.
Drop by balls in powdered sugar.
Bake on greased cookie sheet at 350 degrees for 10 minutes.