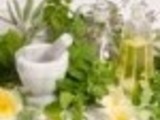 Directions
Put cabbage in bottom of slow cooker.
Add beef broth.
Make meatballs with meat,salt,pepper,onion, worcestershire sauce and rice and egg white.
Place on top of cabbage trying not to let them touch each other.
Mix soup and water.
Pour over meatballs (porcupines).
Cover and cook on Low for approximately 6 hours.
Reviews
Most Helpful
I used coleslaw mix and leftover cooked rice. Followed the recipe, skipping the salt (plenty in the can of tomato soup), and adding 1/2 teaspoon marjoram (Mom's secret ingredient). Came out as good as Mom's (Boy, I miss that lady!) Thanks for posting Sage. Made for I Recommend Tag.

This is a great lazy recipe. We loved it. instead of chopping cabbage, I used leftover cabbage slaw mix that came in a bag. It worked perfectly. I also didn't use the water. I use beef broth instead and I'm not sure I used a full cup b/c I was afraid the sauce would be too thin. It did tighten up toward the end of cooking. I'll be making this again. Thanks!

this was greeeat! I do have to admit that I didn't use the recipie exact though. We are remodeling, so I have limited ingredints to work with. I used ground venison, that was already seasoned and one whole egg. I also just used the last of the ketchup and rinsed out the bottle, and put the water in the pot too. This was simple and I think tasted better then the rolled version. Thanks for a great simple crockpot recipie that doesn't taste like the others.