Lavash Armenian Thin Bread
Directions
Place the tepid water in your electric mixing bowl and add the olive oil, sugar, and yeast. Using the batter blade let the electric mixer blend these very well.
It will take about 5 minutes on low speed.
Stir in the salt. Gradually add 2 cups of the flour and beat on low speed until a thick and smooth batter forms.
Change the blade to a bread dough hook and knead in the additional 2 cups of flour.
If you do not have a heavy mixer such as a KitchenAid, incorporate the flour with a wooden spoon and finish the kneading by hand.
Kneading should take about 10 minutes in the machine, 20 minutes by hand.
Place the dough on a plastic countertop and cover with a large stainless-steel bowl.
Allow the dough to rise until double in bulk, about 1 1/2 hours.
Punch the dough down and divide into 8 pieces.
Let stand, covered, 15 minutes.
Roll out each piece of dough into a 12-inch-diameter circle. Working with 2 pieces of dough at a time, arrange breads on ungreased baking sheets.
Brush with milk and sprinkle sesame seeds over tops.
Pierce with a fork many times, all over.
Bake on the lowest racks in the oven, at 375F, for 8-10 minutes, or until light brown.
Rotate the pans in the oven from top to bottom, to insure even browning.
Serve dry or wet. (To wet, hold the cracker under running water until lightly moistened all over, and then wrap in a moist towel for 10-15 minutes.) If the cracker is too dry to roll, it will crack.
Sprinkle with a little more water and let stand a few minutes.
If it is too wet, cover with a dry towel and let it stand.
Most Helpful
I am Armenian, and grew up with a Grandmother who loved to cook and bake. She made her own filo and considered store bought filo too thick, so you can imagine what we used to grow up with! She made lavash all the time and it was about 16 to 18 inches across, like a large pizza. It was dry and crispy until we wet it and wrapped in a towel just like this recipe. She didn't use sesame seeds, but there's no reason why you shouldn't use them...She made dozens at a time and they lasted quite a long time in a big plastic bag. Thanks for this recipe! It brings back alot of memories of my childhood!

Growing up very near the "Armenian relocation capital of America", I have had lots of opportunity to eat lavash. I have never heard of it referred to as a "cracker", and it's always been about the texture of a pita and foldable (not to mention much bigger than this bread seems like it would be) when I got it. However, this might be good if you don't have access to real lavash, or if you just like to bake at home. I would suggest whole-wheat flour instead of white, though, for a more authentic taste, and you could try leaving off the milk/sesame topping and see if that makes it not so crispy. (Lavash does not usually come like that.) Lavash is good for making "Armenian burritos" by folding up burrito-style with beans, veggies, and/or meat, or for wrapping around your kafta with some shredded lettuce and fresh squeezed lemon juice or maybe a little bit of tabouleh. You can also make appetizers by spreading lavash with yogurt cheese or cream cheese, topping with meat and/or veggies, rolling, refrigerating, and slicing into pinwheels.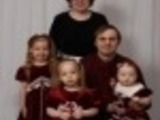 Looks great! When I was younger I remember my dad coming home with many bags of it. It was a special treat! I loved to eat it with cream cheese. Ketchupqueen, you are right. It isn't supposed to be like a cracker at all. Everytime I've had it, it's melt-in-your-mouth soft. I'm so glad I found this recipe!