twissis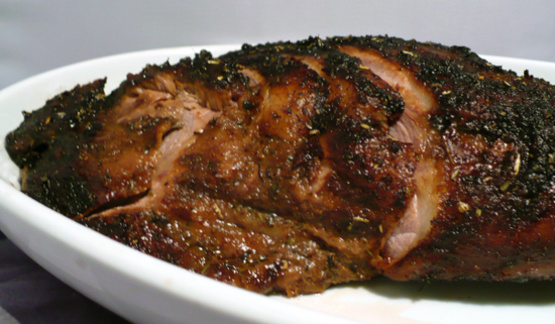 This is a recipe that my stepmother sent me. I haven't made it yet. I plan on using it the next time I make lamb. I wanted to get the recipe submitted in time for ZWT 4-Canada I am sure it can be used on other types of meat or poultry as well. Prep time and total amount are approximate. .

Lamb is the *staple meat* of Iceland like beef & chicken are for the US, so this was a great find for our *Gypsy Swap* . Your recipe is similar to what I use for lamb, but more herb-expanded. Using olive oil & adding rosemary (a must here) were the only chgs I made. I made it in the morning, applied it to lambabogur (the sml leg of the lamb) using my pastry brush & let it marinate the lamb for about 8 hrs. The aroma was wonderful even as it just began to cook. At the half pt of roasting, I applied the rest of the marinade just to the exposed top surfaces, added 1/2 cup water to the pan & tented the lamb + sml potatoes I roasted w/it. The lamb was tender + well-flavoried & the deglazed + strained pan drippings made a wonderful brown gravy. Surface bites are sought-after here & desirable on ea slice. Open-roasting gets the crispy surface & tenting mostly the marinade flavor. Thx for sharing your recipe w/us. We loved the lamb it created. :-)
Mix everything together in a small bowl.
Rub on roast or chops.
After rubbing the rub on the meat, Refrigerate the meat until ready to cook.