Kittencal's Parmesan Egg Noodles
Lainey39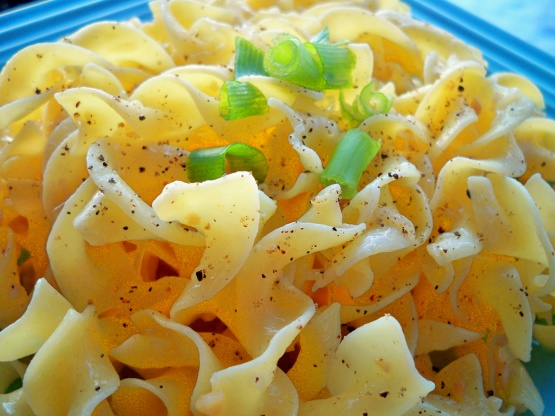 Not many ingredients to this recipe but big on taste, it's a nice change from potatoes, adjust the chili flakes to suit heat level or you may omit completely

Yum! These are so good. I made my own homemade egg noodles and this sauce took them over-the-top delicious. Thank you!
Cook the egg noodles in a large pot of boiling salted water until tender; drain and set aside (you might want to toss with a couple tablespoons of butter to prevent sticking).
Heat the butter in a large skillet over medium-high heat.
Add in garlic and chili flakes; cook stirring for 2 minutes or until the garlic is softened.
Add in the cooked noodles and toss to heat through.
Mix in the Parmesan cheese and green onion, then season with salt and fresh ground black pepper.
Serve with more parmesan cheese.