PanNan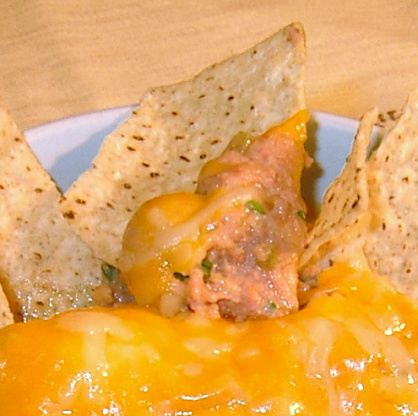 This is a dip i made up a few years ago and my DD just loves it. Thought i should share!
Heat oven to 375*.
In a large bowl add beans, chiles with juice, liquid smoke and garlic. Mix together well. Stir in cilantro. Place mixture in ungreased shallow 9 inch glass pan. Top with the cheese.Cover with foil.
Bake at 375* for 15 to minutes or until mixture is thoroughly heated.
Serve with tortilla chips.
Note: May add more chiles for a more spicier dip. May microwave on high (with out the tin foil) to 3 to 5 minutes. May garnish with tomatoes and green peppers if you desire.