Kev's Strawberry Spinach Salad
keviburg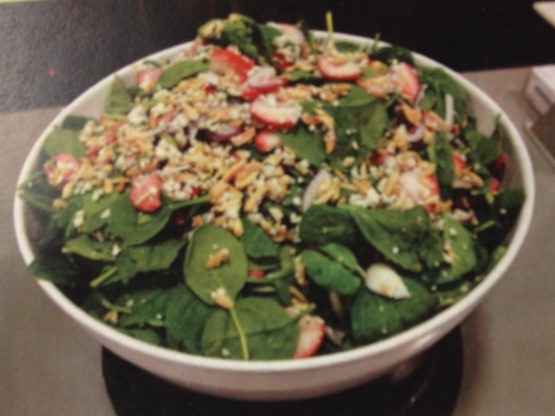 A spinach salad that people will love even if they are not a fan of spinach. You can add this tasty salad to a wheat wrap with grilled chicken. An easy on-the-go option for lunch or a quick dinner.
Combine all ingredients except balsamic vinegar and extra virgin olive oil.
Simmer balsamic vinegar on stovetop until it reduces down to about 1/2 cup and is a syrupy consistency. Allow to cool.
Drizzle balsamic reduction and olive oil on salad to taste and toss.
Enjoy.