PetsRus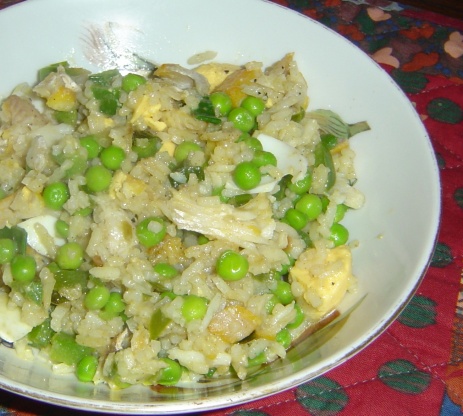 Originally this is a Victorian breakfast dish, which traveled from India to the UK. The main ingredients were rice, haddock and eggs. I have added more ingredients to the recipe over the years and now it is a one dish lunch or main course, which is quick and very tasty.
Fry the leek, chili pepper and curry powder in the butter until soft, add the peas, pepper and fry for a few minutes.
Then add the rice, haddock and the eggs, fry for 5 minutes on a gentle heat until warmed through, be careful when you stir, you don't want to break up the fish and the eggs too much.
If the mixture seems too dry add some poaching liquid or milk.
Sprinkle the parsley over and serve.