Dorel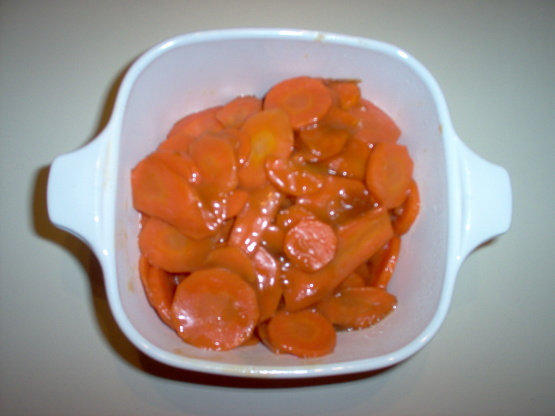 I got this recipe from a friend. If you like kahlua, you'll love these carrots. Not only are they yummy, they look pretty.

I didn't put bacon on. Was great without it. Will do again
Cook carrots in a steamer for 4-5 minutes until tender/crisp.
Remove from heat.
Melt butter in a skillet over medium heat.
Stir in brown sugar, honey& 2 tablespoons of the kahlua.
Cook until it bubbles.
Combine the remaining kahlua and the cornstarch and stir until blended.
Add to the brown sugar mixture.
Add salt and cook until thickened.
Add the cooked carrots& toss gently until well coated.
Cook until the carrots are heated throughout.
Put in a serving dish and sprinkle with bacon.