BecR2400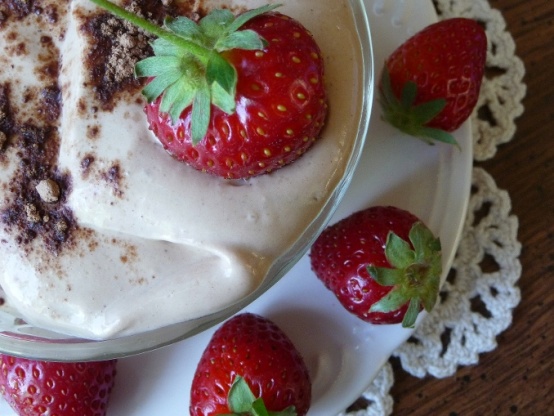 A luscious creamy Kahlua dip that's wonderful for dipping fresh strawberries (or your favorite fruit or cookies). This is sooo delicious! Notes: You can use regular milk for the evaporated milk. May be made up to two days in advance; just store in a covered bowl in the fridge until serving time. P.S. Would also be excellent made with Amaretto vs. Kahlua. :) Enjoy!

This is sinfully good! I made half the recipe for hubby and I...I used the higher amount of the Kahlua...so that could explain why my dip came out so dark...you can taste all of the ingredients...what an impressive dessert to serve to company...thanks for posting it...=)
In a medium bowl beat together the dip ingredients with an electric beater until completely combined.
Refrigerate in a covered bowl until serving time. Dust with cocoa powder (sift if lumpy) just before serving.
Serve with fresh strawberries or your favorite fruit or cookies for dipping.