Justin Wilson's Fried Catfish
Nimz1466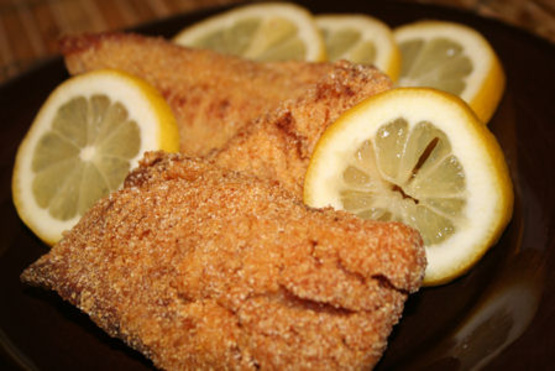 This batter is great on any fish, and our favorite is crappie. Hope you enjoy. The serving size and cook time are approximate because we usually just cook what we catch. You can cook as little or as much fish as you have on hand.

Absolutely a wonderful recipe! I didn't have butter flavored salt so I used sea salt and used it when letting the catfish fillets soak in the milk. I let the fillets soak for 10 minutes on one side and 10 minutes on the other while my oil was heating in my deep fryer. I will be keeping this recipe for future use. I want to try some trout that we catch at the lake with this recipe. Gives a nice crispy crunch! Thanks for sharing the recipe :)
Soak fish in milk Mix the dry ingredients thoroughly in a bowl or bag.
Roll the fish in dry ingredients Fry in hot cooking oil deep enough to float the fish.
(Be sure grease or oil is not too hot, about 350 degrees).