Just Like the Restaurant.... Crab Rangoon
Prep 15 mins
Cook 30 mins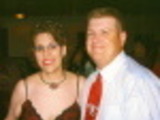 These taste just like your favorite Chinese Restaurants.....
Directions
Cream the cheese, soy sauce, garlic powder, and green onions; stir in crab meat.
Place 1 teaspoon filling just below center of each won ton wrapper.
Roll up wrapper, leaving top half unrolled.
Moisten the right and left corners with water; bring them over filling and press firmly to seal.
Fry a few at a time in oil heated to 375 degrees 2-3 mins., or until golden brown.
Drain on paper towel.
Most Helpful
Outstanding! I had to use canned crab since it's all that was available, so I used two cans and it came out very well with a nice meaty crabmeat proportion. I need to be a bit more careful in sealing them next time as a little of my filling leaked out on one or two, but they were still great. I froze half the batch to cook at a later date, and I'm already wanting to get to them. :-) Thanks for posting this, it's a keeper.

Crab Rangoons are one of my very favorite foods. When I discovered that I could make them at home I decided to try a couple of recipes and this is the one that has a permanent spot in my cookbook and my menu. These are so dang good I don't ever need to go to a chinese restaurant again. I do fry them in peanut oil to get that authentic chinese restaurant flavor. Also, I mix up a batch of the stuffing and make the rangoons as I want them. Don't pass this recipe up!
Oh so good. I made these to go with our Asian themed dinner one night. I had a few blow outs but that was my own fault for not making sure the air was all out when sealing them. I will make these again, who knew that they were so easy. Thank you for posting.