Crab Rangoon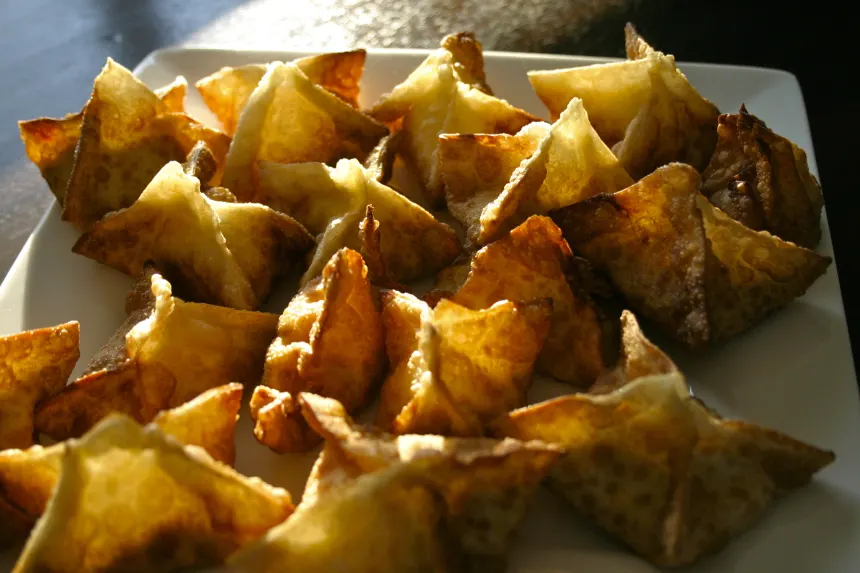 photo by deelicioussweets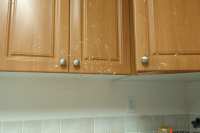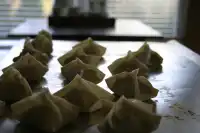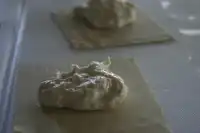 Ready In:

22mins

Ingredients:

9
directions
Pick over the crab to remove pieces of shell.
Use only about 1/2 t of filling for each wonton.
Seal edges with beaten egg.
(Make sure you squeeze out all the air or they'll pop open during frying and make a real mess)!
Deep fry at 350º until golden brown and crispy.
Blot on paper towels.
Reviews
YUMMY!! Kids loved and so did us adults, one of the wayyyy better crab rangoon recipes out there! THANKS A BUNCH!!<br/>Update: made 3-26-2013: Still yummy but may almost double cream cheese next time and add a few splashes of milk, double worcestershire, and up the garlic. Made em quick and simple. Put the wrappers in muffin tins and fill with the mixture then bake at 350 for about 10-13 minutes. still yummy without all the grease! Crispier shell but also not as light and airy.

 

I make these all the time, although with modifications. I use imitation crab because we have shellfish allergies in the family, and it's much less expensive. I use more worcestershire sauce, a little ginger, and green onions. I also usually add spring peas, defrosted and drained, or chopped broccolli florets, slivered snow peas, etc as a way to sneak more veggies into the kids diet. Because of the age of my assemblers I use water instead of egg to seal the edges, and we make them ravioli shaped using two wonton wrappers per rangoon rather than triangles. They're a bit bigger with more filling, and easier for the kids to make. Frequently they're sealed a little too zealously and are leaking filling before they even make it to the fryer, but generally they hold together quite well while frying. I've also noticed a definate difference in brand names of the wrappers we've used and I'll only get the Azumaya brand now, as they're lighter and crisper. The square wrappers are smaller than the other brand but because we use a different shape it's not an issue for us. We really love these, and make triple or quadruple batches and freeze them for reheating later. Thanks!

 

This is the BEST recipe EVER!!! I added 2 more oz. Crab Meat ((Imatation Crab Meat)) and I used 16 oz of cream cheese and doubled rest of recipe!!!! OMG It was amazing!!! My husband and I LOVE Asian Food, We go out to eat there its out Favorite place well, now he said "No Need Now! My Wife Out Cooked The People Whose Been Doing All There Life!!!!!"<br/> Thanks Food.com I couldn't have done it without you!!!<br/>Food.com User For Ever, Crystal

 
Tweaks
Okay, I combined ingredients from several rangoon recipezaar recipes. This one may be the closest to what I did, so I'll rate this one. Deliciouso!!!! I used frozen fake crab meet, and used minced garlic instead of white pepper, and a lot more green onion, and I also dumped in about a tablespoon of fresh cilantro I had sitting around, and like someone else I used water instead of the egg to seal the wontons. It made about 25-30 wontons (not 16-20) PLUS I had about 3/4 cup of filling left over, which I'm eating right now as a Town House cracker dip (WOW!!! This is good!!!). I can't believe I've been deprived of homemade crab rangoons until now. They're heavenly and so much easier to make than I'd expected!!! Does anyone have tips about reheating rangoons?

 
RECIPE SUBMITTED BY
Retired, former teacher of Chinese cooking, caterer of Chinese banquets and restaurateur.
View Full Profile