Jozi's Chicken (El Salvador)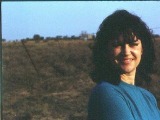 Although many people do not like fruit with meat, the flavours in this generous party dish meld very well. It's even better to make it the day before, cool, cover and leave in fridge, then reheat gently in the oven. This is a recipe originating in El Salvador.
3 lbs chicken pieces, preferably a whole chicken cut up
2 cups dry white wine, good quality
oil (for frying)
flour, seasoned (see directions)
salt and pepper
1 large onion, chopped
4 large tomatoes, ripe, peeled and chopped
1 teaspoon dried thyme
1 teaspoon dried basil
2 chilies, seeds and ribs removed, chopped
2 large carrots, chopped
2 large potatoes, peeled and cut into chunks
1 cup green olives, stuffed
12 prunes, pips removed
4 large bananas, each cut into 4 pieces
3 tablespoons sugar
3 garlic cloves, crushed, chopped (or more)
Directions
Marinate chicken in wine for a few hours or overnight.
Drain; reserve the wine.
Roll the chicken pieces in seasoned flour. Seasoning can be salt and white pepper, or you can use a seasoning salt or chicken spice.
Brown on all sides in oil.
Then add the prepared onion, tomatoes, reserved wine, herbs and chillies.
Cover and simmer gently for 30 minutes.
Add the carrots and potatoes and simmer another 20 minutes.
Then add the olives, prunes, bananas and sugar. Simmer very gently without a lid, for 10 minutes Stir in the garlic. Taste for seasoning.
Serve with rice coloured yellow with turmeric.
** Do not overcook the fruits and do not stir the dish vigorously. The idea is to keep the vegs. and fruits whole, and to preserve the colours. The flavour improves on standing.
** If you'd like a stronger "bite", add more chillies, or substitute with Tabasco.
Most Helpful
Another winner! I had one sweet potato to use up, so I added that, too, and boy was this good. Absolutely awesome dish. In place of the sugar I used xylitol, but otherwise didn't change a thing. And you're right, the flavour improves with standing, it was even better the next day. Another keeper recipe :) Thanks for sharing.<br/>Made for the Cook-A-Thon in memory of Gideon.

Well, well can't believe this hasn't been rated before. I'm about to make this for the 3/4th time & thought I would stop & give you the credit you deserve for this recipe. It is everything we like savoury. sweet & hot with plenty of veggies to which we add more of. Although normally I add more chilli to our liking at the moment my dear elderly mum is staying with us so I shall only add a little. So suits all, a big thankyou.