Johnny Jalapeno's Mexican Bacon and Cheese Hors D'oeuvres
Prep 15 mins
Cook 30 mins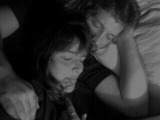 Another 'on the fly' creation, by JJ. Best made a day ahead which is perfect for 'make ahead' Hors D'Oeuvres.
Directions
Mix all filling ingredients well. Spread filling over each tortilla, spreading to the edges. Tightly roll up tortillas to form a log. Wrap each tortilla securely with plastic wrap and chill for 30 minutes to set.
Preheat oven to 400°F Place a sheet of parchment paper onto a baking sheet and set aside. Unwrap the rolls from the plastic wrap and trim off ends and discard (or eat). Slice the rolls into 8 slices.
Cut bacon slices in half and wrap around each appetizer overlapping just a bit. Secure the bacon to the wraps with toothpicks going thru just to the other side (this also serves as holders to pick up the appetizers later). If the bacon slice does not go all the way around the roll, place the loose ends facing down onto the parchment paper.
Bake for 30 minutes, until the bacon is crisp. Remove from the oven and arrange on a serving platter.
Reviews
Most Helpful
Very, very nice tasties these are! I made only one change, substituting feta cheese for the blue stuff ~ Although my other half loves blue cheese, I don't, & feta was a good compromise! Absolutely loved these & will definitely make them again! Thanks for posting the recipe! [Tagged & made in Please Review My Recipe]
These were good. We didn't use turkey bacon because we don't like it. They were very easy to make and looked nice on the platter. The filling is excellent. I'd like to try it with other cheeses too. Made and Reviewed for PRMR - Thanks! :)