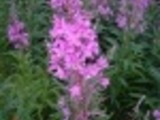 This is one to try, especially if you have children. My son loves them because they are red. This is another one of my Grandmother's famous cookies. You could use other flavors of jello, but I don't know how they would turn out, some just aren't a strong enough flavor. Cherry is the best, orange is good and I think lime would be fine. Peach isn't so good.
Directions
Beat the eggs with a fork.
Add oil, jello, sugar, and vanilla. Stir to combine.
Sift flour, salt and baking powder together and then slowly add to the wet ingredients.
Drop onto cookie sheet and bake at 400 degrees for approx 8 minutes. DO NOT BROWN THEM AT ALL. Remove from oven just before they start to brown.