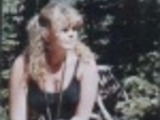 This is the moistest cake you will ever eat. I love it with strawberry jello and garnished with fresh strawberries. The Cool Whip makes such a pretty pure white and creamy frosting. It was my mom's favorite birthday cake. Prep time is also chill time
1 (18 ounce) box white cake mix
3 eggs (or as called for by your cake mix)
1⁄3 cup butter (or as called for by your cake mix) or 1⁄3 cup oil (or as called for by your cake mix)
1 cup water (or as called for by your cake mix)
1 (3 ounce) boxany flavor Jello gelatin
Cool Whip (for frosting)
fruit (to match the jello flavor) (optional)
Directions
Prepare cake according to package instructions.
Allow to cool completely in pans.
Using a fork, poke holes all over the top of the cake through to the bottom.
Prepare jello according to package instructions except do not allow it to set yet.
Pour jello slowly over the entire surface of the cooled cakes (cake will look soggy, but thats ok).
Chill cakes until jello sets completely (several hours or over night).
To remove cakes from pans, set the pan in a dish of hot water for 1 minute.
Remove to a serving platter.
Frost with the Cool Whip.
Garnish with fruit pieces.
Keep any uneaten cake covered and chilled.
Reviews
Most Helpful
Karen...Great recipe....made it with strawberry jello and then after "frosting" it with the cool whip, I arranged fresh, sliced strawberries on the top!!! YUMMY!!!! It is by far our favorite for hot days, so light and refreshing!!! Thank you, Karen, for posting it!!!!

I made this as a birthday cake for my husband. Used a Betty Crocker French Vanilla cake, and strawberry jelly, with fresh strawberries. I used whipped cream in place of cool whip. Lots of 'mmm mmmm's' to be heard, thanks Karen!

I made this cake for my niece's birthday. Very beautiful and colorful. I was impressed with how moist the cake was. I used strawberry jello. The Cool Whip frosting was light and not so sickeningly sweet like those buttercream frostings. Thanks for sharing this recipe. A hit with both kids and adults.

Everyday Party Ideas >