Janet's Thanksgiving Meat Stuffing
Kathy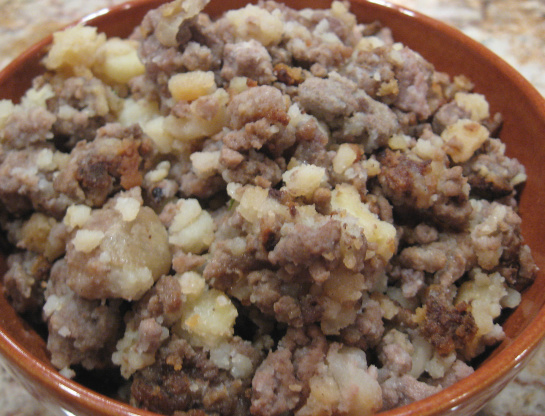 This recipe is a Thanksgiving tradition for my husband's family.
Combine ground beef, sausage, pork, and onion in a skillet. Brown.
Cook the gizzard (and whatever else you have) for 10-15 minutes. Grind up.
Cook and mash the potatoes.
Combine all cooked items. Add salt, pepper, and celery salt.
Refrigerate. Re-heat in oven when ready to prepare meal.