Jamaican (cornmeal) Porridge
msg10000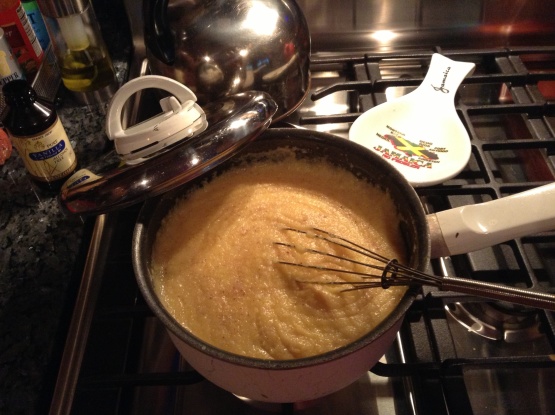 one of my favorite dishes when in jamaica. and this from someone who doesn't normally like hot cereals.
traditional Jamaican cornmeal porridge does not call for flour
Bring salted water to a boil.
Combine cornmeal and flour together in a bowl.
Add milk slowly to make a smooth paste.
Stir cornmeal paste into boiling salted water.
Cover and cook on slow heat for 15 minutes.
Stir in vanilla, cinnamon, cover and simmer for 15 more minutes.
Sweeten with condensed milk.
Serve hot.