freyja80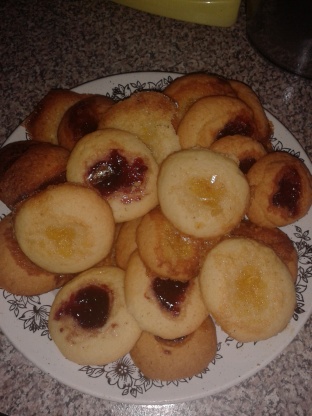 Expecting visitor? surprise them with some home cooked cookies. These won't last long, use any jam of your choice!

So great and the kids love making them too - great for lunch boxes. Change the flavour by changing the jam.
Cream butter and sugar.
Beat in egg.
Add sifted flour to butter mix with vanilla.
Mix to a smooth dough.
Spoon teaspoon onto trays leaving room for spreading.
Press a depression in each cookie and fill with a teaspoon jam.
Bake 180 C (350 F) 15 - 20 minutes.
Remove from oven and cool on trays before moving to rack.