loof751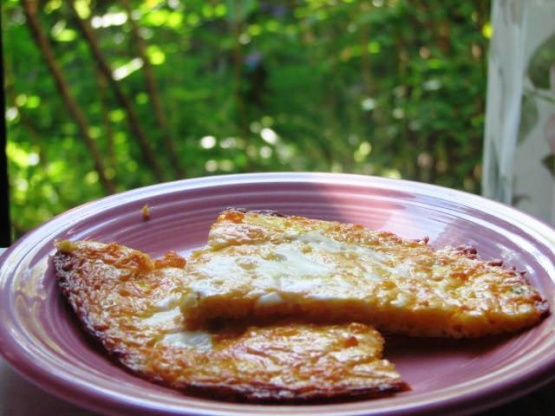 My mother has been making this for as long as I can remember. It is great for breakfast - kinda kick starts the day!

This made a nice little breakfast! I halved it for just me so I made it in a smaller pan. I would have liked it a little fluffier (it was kinda flat) so next time I may beat some milk in with the eggs and use half Monterrey Jack and half cheddar. All in all an easy-to-fix breakfast treat!
grease large cookie sheet.
put down layer of jalapenos
top with cheddar cheese.
pour eggs over cheese.
bake at 350 for 25-30 minutes.
let cool and cut into squares.
enjoy.