Turkey Bacon Wrapped Jalapeno Pepper Poppers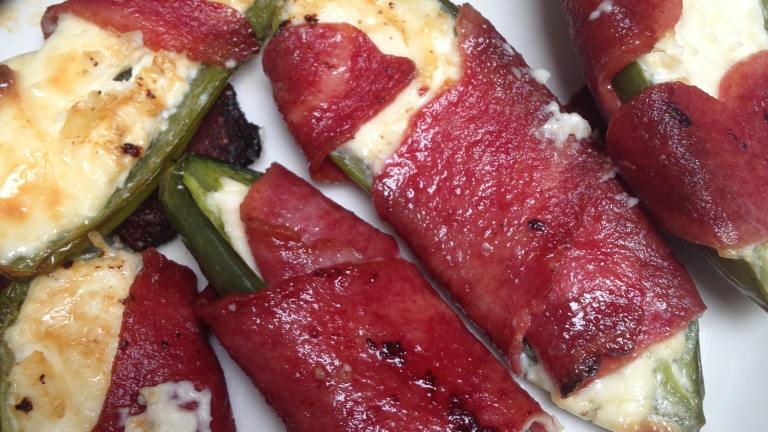 http://www.fatsecret.com/recipes/bacon-wrapped-jalapeno-pepper-poppers/Default.aspx (modified)
directions
1. Cut stems off of peppers and cut them all in half longways. Remove the seeds and membranes from peppers.
2. Mix cheddar cheese with cream cheese. Fill each pepper with the cream cheese mixture.
3. Wrap 1/2 slice bacon around each pepper half. Place on a foiled (cooking spray such as Pam) lined baking sheet.
4. Place in a 450° F (230° C). oven for 10-15 minutes or until bacon is fully cooked.
5. Remove and serve when cool enough to safely eat.
Submit a Recipe Correction