Jacket Potatoes With Cheesy Salmon Sauce Aust Ww 2.5 Pts
Jubes
Easy to put together. You can cut cooking time by microwaving the potatoes instead of baking. I use Continental packet cheese sauce mix for this one.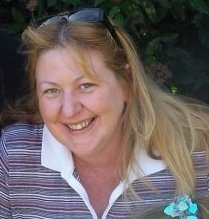 Top Review by Jubes
We really enjoyed these salmon poatotes. I partially boiled my potatoes and then baked in the oven. AS I cook gluten-free I used my cheese sauce recipe. We also used red salmon as I hadn't realised but didn't have the pink salmon when it came time to make the sauce. These were terrific and we definitely didn't miss all the extra calories. My husband and eldest daughter would love to give you more than 5 stars. photo also being posted
Preheat oven to 190°C
Prick each potato 6 times with a skewer
Bake for an hour or until tender. (or microwave).
Make cheese sauce following the packet instructions, using only 1/2 the recommended quantity of water, so the sauce is fairly thick.
Fold through the salmon.
Cut a cross in the top of each potato and squeeze to open.
Place on serving plates.
Top with the cheesy salmon sauce and scatter with the fresh dill or chives.
Enjoy.