chia2160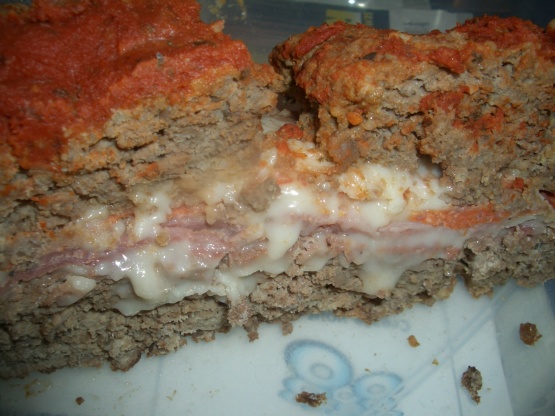 very tasty, nice change from the usual meatloaf

This was GREAT chia!!!! Thanks SO MUCH for sharing your recipe!! The only tiny thing different I did, was I used spaghetti sauce instead of just tomato sauce, but I'm sure it would be just as good the way it was written. I LOVED it!
preheat oven to 350.
mix meat, eggs, bread crumbs, ketchup, spices.
flatten half of meat mixture in pan.
top with layer of ham.
top ham with provolone.
top provolone with salami.
top salami with mozzarella.
cover with remaining meat mixture and seal edges.
top with tomato sauce.
bake for 1 1/2 hours.