Kathy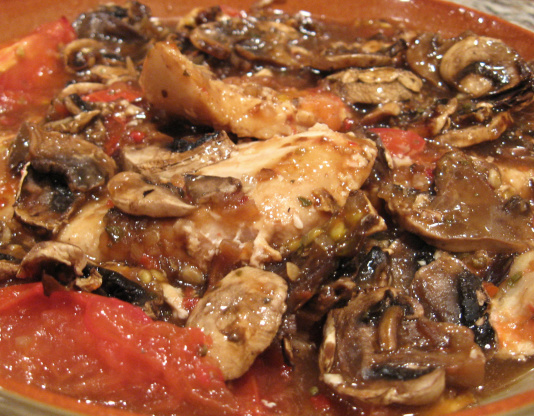 A very easy dish to make, and delicious served over rice.

Really very tasty. Didn't think the onion soup and Italian dressing would taste good mixed together, but it really was good!!!!!
Place chicken, tomatoes and mushrooms in a 9x13 inch baking dish.
Combine dressing, soup mix, oregano and bay leaves.
Pour sauce over chicken and vegetables and bake 1-1 1/4 hours at 350°F.