Prep 15 mins
Cook 45 mins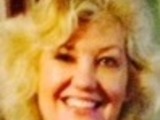 This is my first post! Every time I make this cake people beg me for the recipe. Its adapted from an authentic Italian recipe and it's incredibly quick and easy to make. It uses everyday ingredients (omit the Amaretto if you don't have any) and the result is a moist, almost pudding-like cake which is full of flavour. Perfect for a decadent afternoon tea or to serve as a dessert. Hope you like it!
Directions
Set oven to 180C (350F).
Grease and lightly flour a 23cm (9 inch) round cake tin.
You'll also need three mixing bowls- small, medium and large- for this recipe.
DO NOT PEEL the apples.
Cut into chunks about 1/2" square- discarding the core.
Place apple chunks into the first (medium) mixing bowl.
Toss apple in lemon juice to avoid discoloration, then drain off and discard excess juice.
Add raisins and coconut to the apples.
Tip walnuts onto cutting board and sprinkle over 1 tablespoon sugar.
Chop nuts roughly with the sugar, then add nuts and'nut flavoured' sugar to the apple mixture.
Mix well.
In the second (large) mixing bowl, sift flour, baking powder, cinnamon and nutmeg.
In the third (small) bowl, combine eggs and sugar and beat until light and lemon colored.
Still beating, add the melted butter and the liqueur (or essence).
Make a well in the centre of the flour mixture and add the egg mixture.
Stir until well combined.
Tip in the apple mixture and mix well.
At this stage it may seem you have too much apple and not enough batter- don't worry!
Turn the mixture into the prepared cake tin.
Bake on the centre shelf of the oven at 180C (350F) for about 45-50 minutes or until the top of the cake has turned a nice golden brown.
(Test with a skewer if unsure.) Remove cake from oven, turn onto a rack to cool.
Sprinkle with icing (confectioner's) sugar to serve.
Serve with thick cream.
Reviews
Most Helpful
A very nice apple cake. The addition of nuts, raisins and coconut made it even better. East to make too. I just made one change and that was to use half whole wheat and half white flour.
Lovely recipe! Made one 7" fairly shallow cake, three large muffins (there's 3 of us!) and lots of cup cakes! I iced them all with unrefined golden icing sugar - delicious! A big thanks from all of us!

For Christmas this year, my neighbor presented me with a huge assortment of apples. Decided to thank her by preparing a nice apple cake to compliment her traditional Itailian Christmas dinner. While I can't comment on the final taste, thought I would drop a note about the preparation. The directions were just terrific and precise, something much appreciated in this cake which is somewhat unusual. Thanks for the warning about the batter. I really didn't seem like enough while I was putting the apple, nuts, coconut and raisins in. But in fact the cake had a good rise and enveloped the apples and other goodies. The smell was just amazing and the cake quite moist like a pudding cake. If there are leftovers, I get to try it tomorrow and report back.