alligirl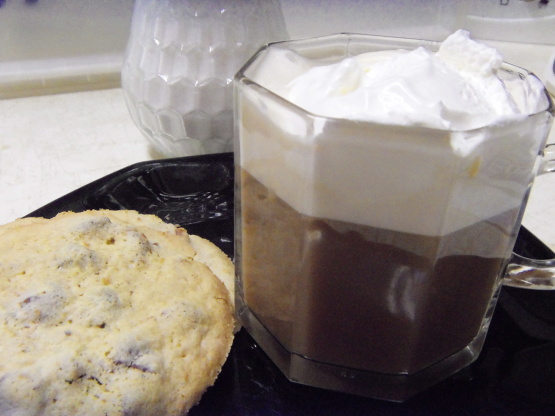 Just the thing for a cool Fall evening or after building that yearly snowman. Very smooth and warming.

This is warming, in a couple of different ways! ;-) I really enjoyed it; the irish cream flavor was there, with the hint of vanilla shining through. Who knew you could put vodka in coffee? Annacia knew, that's who! Thanks for sharing this great toddy, Annacia!
Pour into a coffee mug 4 oz. of coffee.
Add 1 1/2 oz each of Bailey's Irish Cream and Absolut Vanilla Vodka.
Stir lightly and top, if desired, with whipped cream.