GaylaJ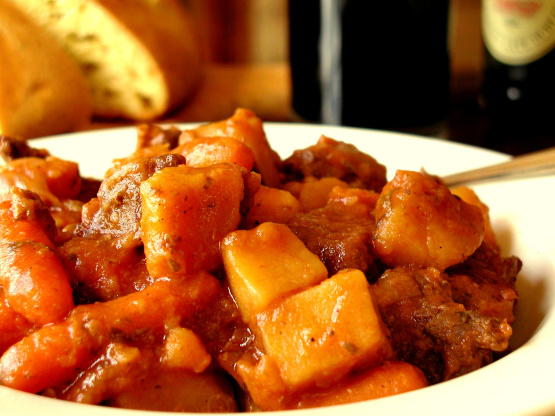 Start this Sunday Morning and your ready for kick-off!

Diana, this was a delicious stew! Everyone in my house loved it. The only downfall was there wasn't enough ; ) Will be keeping this recipe and doubling it. Thanks so much!
Preheat oven to 300F degrees.
In a heavy skillet brown the beef in the butter over medium high heat.
Add the soup and water and stir well.
Add the rest of the ingredients and cook for about 5 minutes, stirring once.
Transfer to a cast iron dutch oven or oven proof pot and cook in the oven, covered for 5 hours, stirring occasionally.
Remove from oven, remove bay leaves and serve with Irish Soda Bread and butter.