Iranian Yogurt Soup - Ashe Mast
Prep 30 mins
Cook 45 mins

I originally posted this with the wrong name, so please ignore the bad review. It doesn't seem the reviewer tried making the soup and is posting based on mistaken name only. This recipe is passed down from my grandmother to my mother to me and it is fantastic! The challenge of making this soup is in keeping the yogurt from curdling. It needs to be stirred consistently while cooking. Enjoy!
Directions
Put the meat in a bowl. Add grated onion and salt and pepper and mix well. Make meat balls the size of walnuts.
Put yogurt in a 3-qt pot. Add rice, egg, flour and mix well. Add water. Cook over low heat, stirring constantly for about 20 minutes or until it thickens and rice cooks.
Add meat balls to the yogurt mixture and let simmer for 10 minutes.
Add greens and beans and let simmer for 15 minutes. Can substitute fresh beans for canned.
Stir often to avoid curdling.
As a soup garnish, chop one or two cloves of garlic and saute in butter, add dried mint, about 1 tablespoon, and put a teaspoonful of this hot garlic sauce on each plate of yogurt soup when serving.
Most Helpful
I first tripped across Ash-e Mast several years ago, and decided what the heck I'd give it a try. I've explored many "Middle Eastern" dishes, but at that time no "Persian" cuisine to my knowledge. I have since corrected that omission!!!

That first recipe was nearly identical to this one. I have since made it using this recipe several times (mainly because it's easy to find and the other isn't), but in researching Ash-e Mast over the last few years, I've found there really is no wrong way to make it. I decided there are probably as many recipes for Ash-e Mast as their are grandmothers who make it. I've seen recipes with meat, without meat, with spinach, with legumes, lentils you name it.

I can only conclude that as long as you have the "base ingredients" (yogurt, stock, aromatics and spices) you can call it Ash-e Mast. To date I've only ever tasted my own Ash-e Mast. I'd love to experience someone who "grew up eating" it's version.

One thing about this soup. It is extremely filling and cheap eats! Especially if you start with dried legumes. This soup is one of my "go to" recipes for using up leftovers - meat and veggies. It has become comfort food in our house. It's the new "Chicken Soup" for the body & soul in our family!

Lastly, One Little Deer & Averybird are 100% correct. The only challenge is not curdling the yogurt. In my experience having some fat in the yogurt helps, and starting with warm (room temperature) yogurt as well. I usually pull a stool up to the stove and set my laptop on the counter. I catch up on streaming videos, watching movies, and make all those video/phone calls I keep putting off out of the way while stir the soup. It is a commitment of time, but worth every spoonful.
I have never tried an Iranian dish before now and must tell you I'm hooked. This was unique, exotic, delicious! The soup is creamy with a little tang from the yogurt, and the mix of herbs gives it that Middle Eastern flavor/feel. The chickpeas and white beans add depth. The meatballs add textural contrast and a heartiness to each bite, and also prevent the tanginess of the creamy base from overpowering the dish. My favorite part though was the topping of garlic and mint in a little butter! Yum! Do NOT leave this out, it adds so much! I used whole-milk yogurt in this dish (don't know if it matters) and did indeed make sure to constantly stir the soup to prevent curdling as instructed. That is probably the key point to note, if you make this soup be sure you or someone else can be at the pot stirring it until its done. This dish might be a little exotic for some tastes, but if you like Indian food or other Middle Eastern type cuisine then I'll bet this would be right up your alley. Thanks for sharing a great family recipe with us One Little Deer! [Made for Bargain Basement Tag]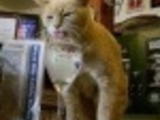 Ash-e -reshte does not contain ground beef. You eather cook it in water or beef broth. I have never seen joghurt in this soup. You serve it with kashk ( whey) as a dollop on top with fried dried mint and fried chopped garlic. There is also no egg in that soup. You forgot red beans ,lentils and chick peas. Trust me that soup is always served at special religous gatherings and I have cooked it a lot and eaten a lot from many, many housewifes.I will try to post my mother in laws and my recipe on this web site, do not know if that requires premium member ship.