Insanely Easy Chickpea Salad
ladypit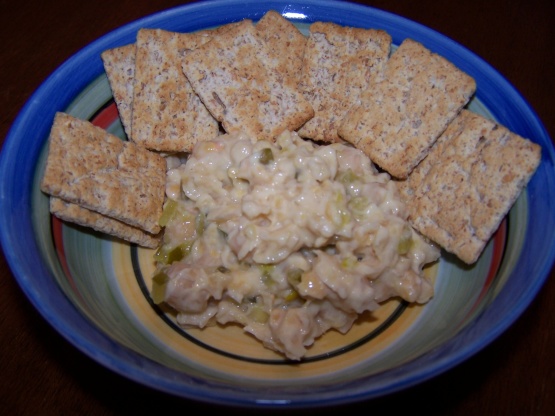 "Insanely Easy" is right. I don't even need to look at the recipe anymore -- I just eyeball the amounts, and it comes out fine. This is a great substitute for chicken or tuna salad. It's good in sandwiches or spread on crackers. Adapted from The Teen's Vegetarian Cookbook, by Judy Krizmanic.

This was exellent. Will be making again Thanks
In a bowl, mash chickpeas with a potato masher or fork. Leave some chunks in for texture.
Stir in remaining ingredients until well-combined. This keeps in the refrigerator for several days.