Insalata Di Ceci - Corsican Chickpea Salad
Um Safia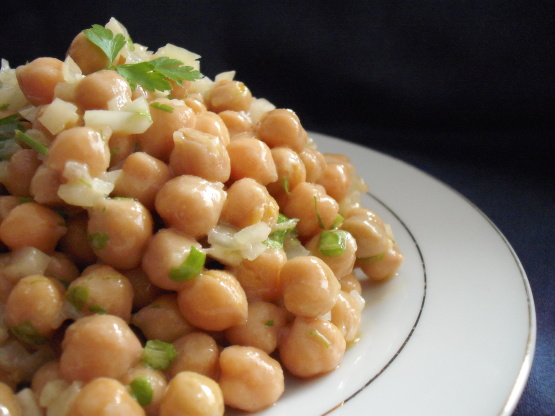 This salad is really delicious & comes from the book: Little Foods of the Mediterranean By Clifford A. Wright. The recipe doesn't state this, but I prefer to let the salad sit for 30 mins so the garlic flavour mellows a little.....
In a medium sized bowl, stir together the olive oil, vinegar, mustard and parsley.
Add the remaining ingredients, toss well & serve at room temperature.