loof751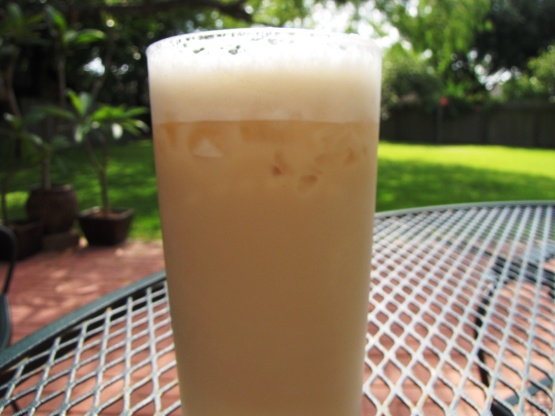 You can easily double or triple this recipe, it keeps well in the fridge.

Top Review by Toni1
I did this in a shaker instead of a blender. I didn't add left over coffee or chocolate shavings and it was delicious. Great pick me up for a hot afternoon. I was addicted to those expensive Cappuccino coolers. This will save me alot of money without giving up my treat!
Put the first 5 ingredients into a blender.
Pulse blend until the ingredients are smooth and frothy.
Add the cold milk and pulse blend until all the ingredients are blended well.
Pour of a few cubes of ice, add the chocolate and voula!
Sometimes I add the ice to the blender after the first five ingredients have been blended and crush the ice and then add the milk and mix.