Annacia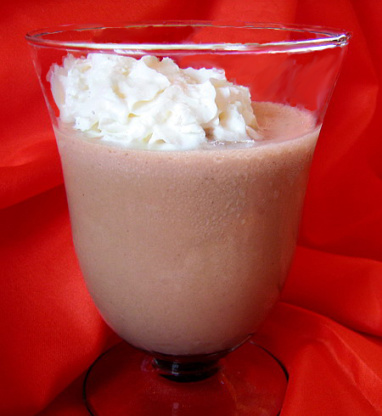 I think anyone who likes the specialty coffee drinks will like this. I do not like coffee flavored things but my husband loves them.

DH "What have you been into?". Wife "Nuffin unny, juss a lil coco" I used dark Creme de Cacao because that is what I had on the shelf. This is on the strong side (for me) but it sure is good. I enjoyed mine a 1:00 in the afternoon out on the deck in a lovely little breeze. They take no time to whizz up and are very creamy and super smooth. I used 98% fat free/no sugar added ice cream to cut the fat and sugar and make it a bit more diabetic friendly.
Using a blender, mix the two ingredients well.
Pour into champagne glasses.
Serve immediately.
This may be frozen and thawed for 20 minutes before serving.