Rita1652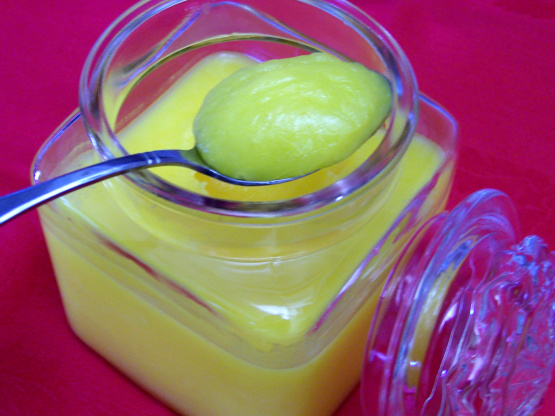 Ghee is a healthy alternative to butter and oils. Ghee is an ingredient in many Middle Eastern dishes. It is also called clarified butter. It is available at natural foods and Indian product stores or you can prepare the ghee yourself. Is an unsalted butter that has been cooked to remove not only its butter fat solids, as in drawn butter, but also all water -- so as to produce a food that contains no molecular oxygen, and is thus extremely storable and not subject to rancidity as in normal cooking oils. The health advantages accrue from the fact that ghee contains no oxidized cholesterol, the kind which leads to free radical damage in the cells of the body.

This recipe worked perfectly as written. And now I have Ghee on hand! Several times, I did stir while heating butter which seemed to help the solids/foam float to the top. I know it's the nature of the beast (not this recipe), but removing the solids took some of the luscious butter flavor away. I will make this again, as it was very, very easy.
Heat unsalted butter in a stainless steel, thick-bottomed sauce pan, over a low-medium flame.
Allow the oil (ghee) to separate from the milk solids.
Periodically remove the foam that accumulates at the top.
When the oil is clear in color, the ghee is done.
Remove from the stove and allow to cool for a while, than carefully pour off the ghee into a wide-mouthed jar through several layers of cheese cloth secured to the opening of the jar or through a fine mesh strainer.
Cover the jar and store at room temperature.