ImPat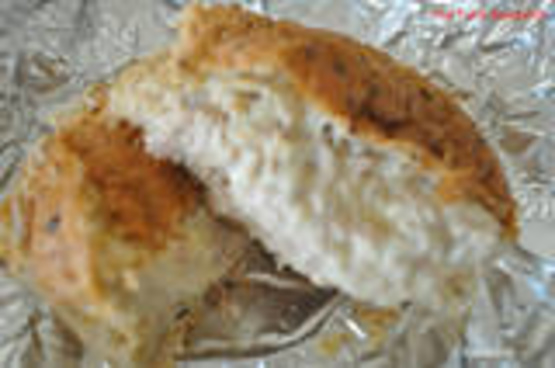 This easy recipe is from a cookbook put out by Dorothy Mengering, mother of Late Night talk show host David Letterman. I like it for the addition of the jalapeno pepper; if you don't like it as spicy you can use regular green pepper.

Stand up and take a bow loof...a solid five stars for this little beauty!!
We are fans of Tuna Melts ( I like mine with Branston Pickle-an English thing I think!), so I never doubted that we would like this.
I used fresh Parmesan and Black Pepper rolls from my local bakery ( delish!) and Dijon Mustard, as it didn't stipulate what sort to use.
This was fantastic...we REALLY enjoyed this. The cream cheese was a great alternative to mayo, and the jalapeno ( I used the sliced ones from a jar!) was a fabulous addition.
DH munched away with real gusto..and requested it again for lunch yesterday..this time no rolls, but made into quesadillas..which were equally scrummy!!
Thanks loof...a much enjoyed recipe,that will be making a repeat appearance again soon!!
Made for PRMR.
Wearing gloves, carefully remove seeds and chop the jalapeno pepper.
In a medium bowl, mix the cheese, tuna, jalapeno, lemon juice, mustard, salt, and cream cheese.
Scoop out the center of the hamburger buns. Fill each bun with tuna mixture.
Wrap each sandwich in foil and heat at 425 degrees for 15-20 minutes.
Sandwiches can be frozen before heating.