Lainey39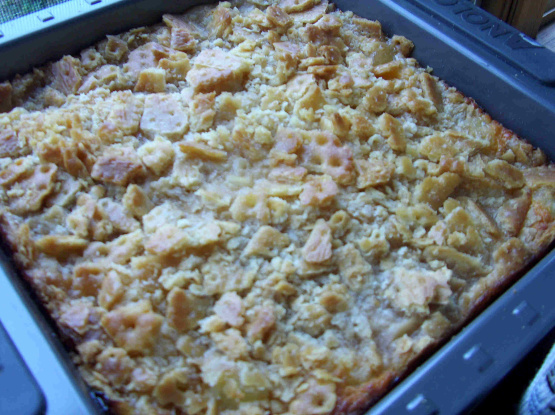 This is a great addition to any summer get-together! I got this recipe after watching Martha Stewart. It was a recipe from one of her guests, Clay Aiken from "American Idol." It is really a tasty dish!
Preheat oven to 350 degrees.
In a medium bowl, combine pineapple, sugar, flour and cheese.
Transfer to an 8-by-8-inch, 1 1/2 quart baking dish.
Top with crushed crackers and drizzle with melted butter.
Bake for 35 minutes.
Let stand 10 minutes before serving.