Rita1652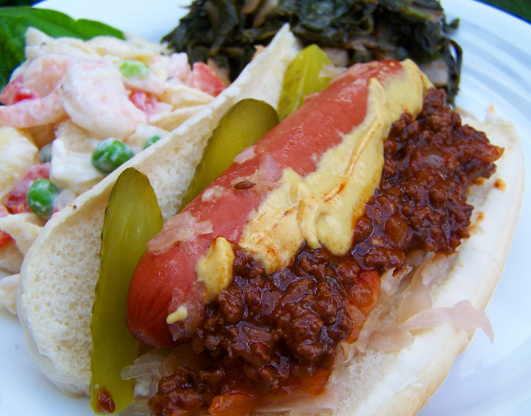 Be it vegan, turkey, beef, pork, sausage links give it a try. For those that don't like the Chard dogs with grill marks. Or you can pre simmer them and then grill them. I myself like grilled but my Dad prefers boiled dogs so I'm posting for him a kicked up version using beer in place of water.
Boil hot dogs for 5 minutes in beer till heated through and plump.
Place in buns and top as you wish.