Boomette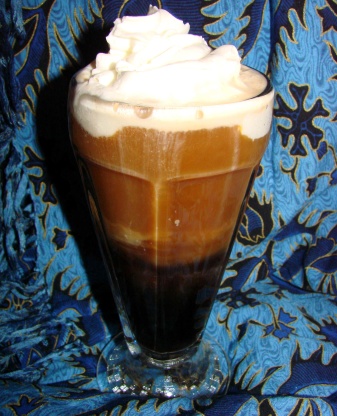 Its tasty and different. A lovely twist on an old classic. What's not too like, chocolate, bananas, coffee and ice cream. Dessert in a cup.

I used a white Creme de Cacao. But other then that made as stated . WOW I found it a bit strong but it was very GOOD. I think next time I will add a bit more banana liquer. Made for 1,2,3 Hit Wonders Very nice dessert coffee drink
Add the scoop of ice cream to your mug.
Next pour all the liqueurs over the ice cream in mug.
Add fresh brewed coffee -- stir -- top with whipped cream and garnish with chocolate shavings.
Sit back and savour.