Parsley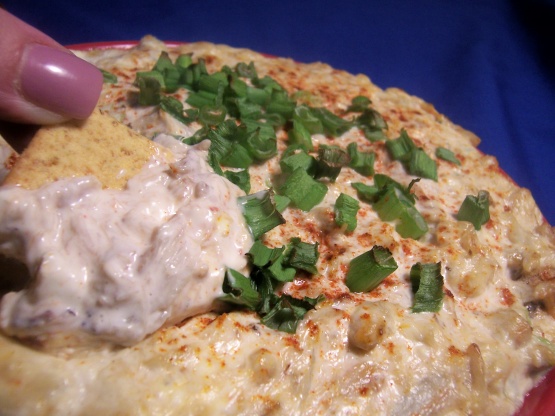 This is an original. Its best served on toasted or baked french or sourdough bread. It was a HUGE hit at our dinner party!

I agree with the other low reviews, so much as to say that indeed it was quite a waste of ingredients (about $20). It was so disappointing. The recipe called for 1/4 too much cream cheese, and frankly, it has no taste other than a spicy-ness. Imitation crab meat also did not fare well, so it might be better with real crab meat--which I'm glad I saved for another recipe I was making. Overall, I would not make this recipe again.
Combine all ingredients and bake at 350 degrees for 20 minutes.
Serve with hot Crusty Rustic bread or crackers.
Enjoy!